Not that sort of strip club. This is Stripclub Streetfood who are bringing their tasty burgers to Solihull today (Wednesday), starting a nine month residency at Taste Collective in Mell Square.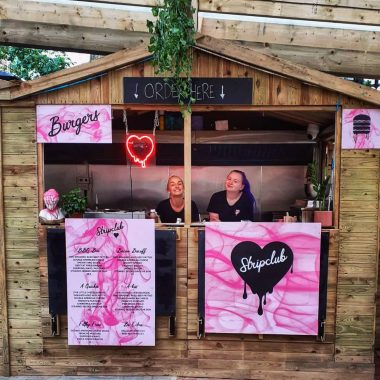 Tom Hope, owner of Stripclub Streetfood, grew up in Solihull and is now returning home after various venue openings as a chef around the UK and two years of living in Australia.
Tom says food has been his passion since he was 16-years-old when he first started working at The Cross in Kenilworth followed by three years training at Birmingham Food College.
But it was whilst living in Melbourne where Tom's passion for the patty scene began and the recipes for his iconic big, bold burgers started formulating.
Now perfected, Tom can't wait for everyone in Solihull to try one.
Home for the next nine months will be Taste Collective which opened in February 2020. It's a unique social eating and drinking concept, the first of its kind in Solihull and quickly becoming home to many top independent eateries such as Street Souvlaki and Chalupa Mexican.
Taste Collective say: "There is a huge emphasis on quality and local produce at Taste Collective, which marries well with Tom's ethos at Stripclub Streetfood.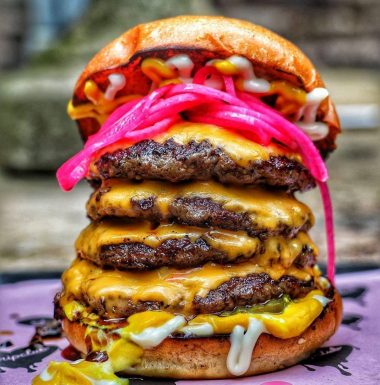 "His aged beef patties are supplied by Aubrey Allen and brioche buns from a bakery in Worcester and all quality ingredients for his spreads and pickles."
To coincide with the residency, Taste Collective will also be launching a Click & Collect service on their website and deliveries will also be available through Deliveroo.
Adapting to the 'new normal,' they say they've thought of everything – from their social distanced, weatherproof seating area to bringing their unique offering via collection or delivery.
You can follow Stripclub Streetfood on Facebook by clicking here.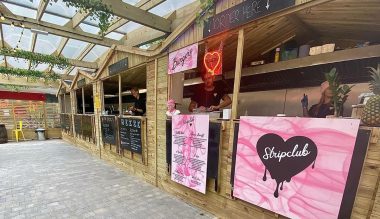 ---
Photo Credits: Stripclub Streetfood