Solihull College & University Centre have announced the launch of a new Foundation Degree (FdSc) in Sports Science, Fitness & Coaching with Oxford Brookes University.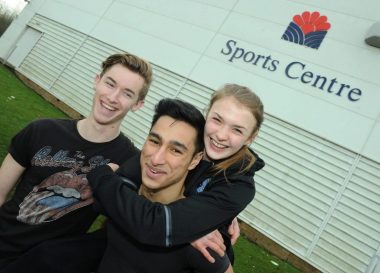 The College say the introduction of this new foundation degree will enhance employability and career progression within the sports industry.
In addition, learners will develop an understanding of the evolving role science plays in sport, fitness and coaching, and develop key knowledge, skills and behaviours relating to academic research and the wider aspects of working as a sports practitioner.
On completion of the two year programme, students will be able to progress onto a BSc Top Up degree for a further year of study to finish with a full degree.
Head of Sport at the College, Phil Trilloe said: "'This is a really exciting opportunity for our students. Many routes can be narrow but this is a much broader and more diverse programme.
"I am proud of such a fantastic higher education team who had the range of skillsets necessary to create this new programme."
The degree will be offered part time or full time and will commence in September 2020.
The College say it's not too late to apply.
Prospective students can find out more about the sports courses by clicking here.