BULLIVANT Media Ltd, the publishers of this newspaper, is supporting "Journalism Matters Week", and reminding readers its stories are trustworthy and reliable.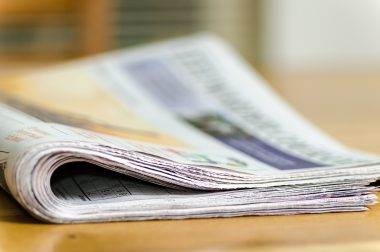 Our journalists are also highlighting ways the papers and websites they write for have been making a difference to the lives of local people.
From campaigning on important issues and supporting worthy causes to relaying reliable advice during the pandemic, our titles are at the heart of the communities they serve.
Important and reliable
BULLIVANT Media Ltd is a family owned newspaper group based here in the Midlands that publishes local newspapers in cities and towns across most of Worcestershire, Warwickshire and parts of West Midlands each week.
In addition to the physical newspapers, the news on our web and social media sites is read by millions of readers each year as they seek to keep abreast of what is happening in the local community.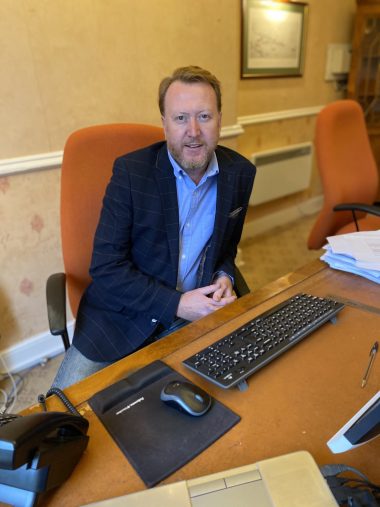 Managing Director Chris Bullivant Jnr said: "I am extremely proud of all of the journalists, especially so during these last few difficult months, along with all of the other staff, who work so diligently to bring our readers the trusted local news each week.
"Local Newspapers, such as this one, play an important role in our communities as they manage to hold 'the powers that be' to account, inform, enlighten and entertain their readers as well as providing a valuable service to our local businesses and advertisers.
"They also play a significant role in recognising and celebrating individual and community achievements and events.
"They serve as a trusted and reliable chronicle of record for the area we live in thanks to the journalists that compile, edit and report the news."
Tried and trusted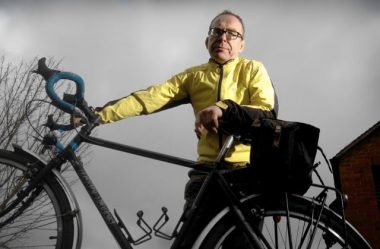 REDDITCH Standard Editor Ross Crawford said: "In a world of ever expanding and competing social media, there's still only one form of media that's tried and trusted and relied on by everyone – your local newspaper and its website.
"This was particularly true when the pandemic struck.
"We were there at the launch when community organisations got together to put their shoulder to the wheel to help the vulnerable.
"Your local newspaper was the channel they used.
"And we were there too for the success stories, the triumphs, and yes, the tragedies too.
"Local newspapers are the glue that holds it together, a place where information comes in and news goes out, serving everyone in our communities.
"And yes, it's all free."
Positive outcomes
AT CHRISTMAS each year the Leamington and Stratford Observers work with Dogs Trust Kenilworth to run a rehoming campaign.
The '12 Dogs of Christmas' runs online and in both titles, and sees an article about a different dog appear each day in the run up to December 25.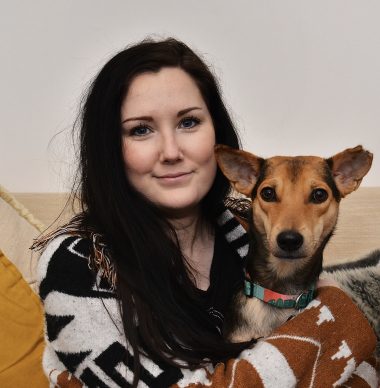 Editor and dog-lover Laura Kearns began the campaign four years ago and speaks to the centre in the run up to the festive season about those most in need of homes.
"The campaign has seen success with many dogs finding new families, some who have been at the branch for years," said Laura.
Throughout the year the Leamington and Stratford Observers publicise and follow fund-raisers to support local and national causes.
These include homelessness support group Helping Hands, animal sanctuary FARS and Leam
Trash Friends – a team helping to clear up used needles from Leamington's streets.
"We also pursue specific local issues in a bid to find resolution, these include but are not limited to health, homelessness and housing.
"We have had many positive outcomes including times for cancer treatments and operations being brought forward, helping fund-raisers reach their targets, and charities rallying to support a man who found himself living rough.
Valued and appreciated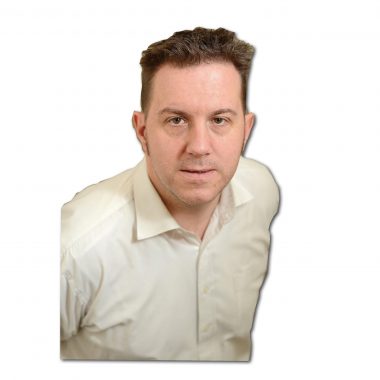 BROMSGROVE and Droitwich Standard Editor Tristan Harris said: "We have been at the heart of the communities more than ever during the pandemic and have received so much feedback from readers telling us how much they valued and appreciated our efforts.
"Our websites attracted almost double the number of visitors and page views, compared to the same period last year as we kept our readers up-to-date with the latest local information.
"As well as figures on the areas' infections, hospitalisations and deaths, we also relayed important information from the Government, police and councils about regulations, and how people and businesses facing financial hardship could get the help they needed.
"Our appeals for community support organisations yielded hundreds of volunteers who helped the vulnerable and isolated with daily tasks, such as collecting prescriptions, walking pets and collecting prescriptions.
"Much of our coverage, including Clap for Our Carers, rainbow picture spreads and successful NHS fund-raisers, was very positive with people telling us they loved our heart-warming stories which provided a break from some of the doom and gloom."
Providing certainty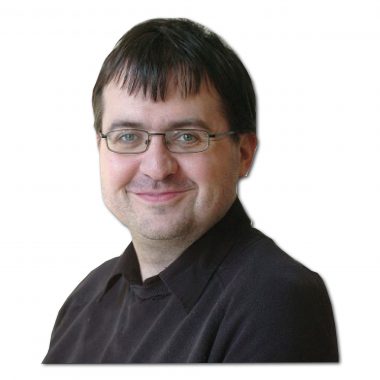 ROB George, Editor of the Worcester and Evesham Observers said reporting on the pandemic had been shocking, heart-breaking, unsettling yet at times inspiring, as communities came together and showed their strength.
"We saw life in the newsroom become life at home, the hubbub of keyboards, mouse clicks and ringing phones replaced with the sound of silence, punctuated for me with sounds from the mock classroom set up to keep life as normal as possible for our son.
"Yet despite the 'new normal', the importance of local, trusted news remained to ensure rumours either remained rumours or were corroborated as fact to provide certainty for our readers throughout these deeply uncertain times.
"From reporting on outbreaks in the community to the efforts of the community to look after those most isolated, I believe we have played our part during the worst of the pandemic.
"Our work will continue up to and beyond the end of this crisis to ensure local people's voices continue to be heard."
Community champions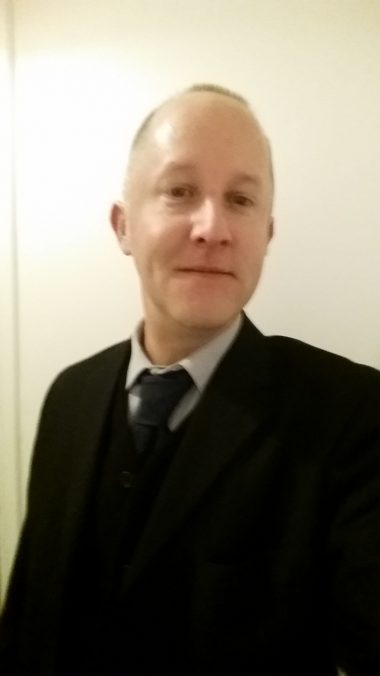 RUGBY Observer Editor Andy Morris says his paper routinely champions community campaigns which make a difference to people's lives.
Many of its stories concern issues which are relevant to much of the local population – healthcare, housing, transport, education and public services, to name a few examples.
But equally important are the personal stories – disabled children who urgently need funds for life-saving treatment, deprived families who work hard but still face eviction or need to visit foodbanks, elderly or disabled villagers who have become isolated since their local bus service was cancelled.
"Both of these types of stories need to be told, and local newspapers like The Rugby Observer are the only places where they can be heard," said Andy.