Regional charity Birmingham Dogs Home has unveiled an innovative campaign to unite dog lovers across the country — and raise much-needed funds for the dogs in its care — with its online celebrations throughout August.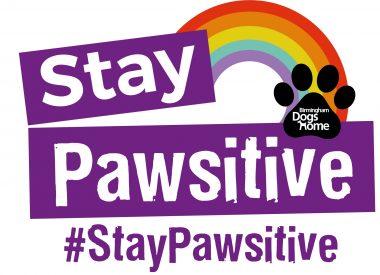 The 'Pawsitivity' campaign will highlight the positive benefits of dog ownership and how our four-legged friends have provided an important source of companionship and purpose for owners who have been affected by months of lockdown.
'Pawticipants' in the celebrations will also be encouraged to donate towards the care of the BDH's rescue dogs, in what the charity hopes will help replace some of the income lost due to the current coronavirus pandemic.
Birmingham Dogs Home's 'Pawsitivity' campaign launches on 1st August. Dog lovers everywhere are encouraged to join in the fun and share their support for BDH by enjoying the planned daily fun across via the charity's social media platforms and by sharing happy, positive "selfies" of themselves with their dogs, showing a paw of support using the hashtag #ShowAPaw throughout August.
Birmingham Dogs Home's Head of Fundraising, Fi Harrison, said: "The love and companionship of dogs has helped many of us to combat feelings of loneliness and isolation during lockdown.
"Our 'Pawsitivity' campaign highlights the mental and physical benefits of dog ownership. Unfortunately, we can't celebrate with our supporters in the usual ways this summer with our Family Fun Days, so we have planned lots of fun online activities instead to engage and interact with supporters of all ages."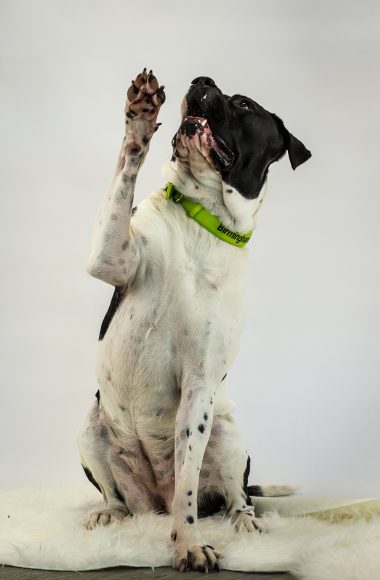 Activities for dog lovers to get involved with include: 
A virtual dog show with categories such as 'Happiest Hound' and 'Best Pals', with some exciting prizes from some of BDH's supporters.
A virtual tour of the rehoming centres to showcase the dogs looking for new homes.
A month of 'pawfessional" instructor-led online daily yoga lessons with a fun 'Downward Dog Yoga Challenge' to promote physical and mental well-being.
A 'Pawetry' competition to inspire creativity around the theme of dog companionship, with Richard O'Brien, Birmingham's Poet Laureate, leading the judging panel.
An online raffle with exciting prizes including commissioned pet 'pawtraits.'
'Meet the Dogs with Dicky Dodd' online interviews. Signal Radio's much-loved 'pawsome' DJ (dog lover and long-time supporter of BDH) Dicky Dodd has entertaining chats with some of our team and meets some current waggy-tailed residents.
The chance to buy colourful, limited edition 'Stay Pawsitive' T shirts in aid of BDH.
'Pawsitive Tales' day, giving dogs owners to connect and share their personal stories about how their dogs have helped them through lockdown.
Sharing selfies with their dogs to show support for BDH using #ShowAPaw.
The charity will also be launching its brand new 'BDH Pawsitivity' video, celebrating stories of gratitude from owners of BDH rescue dogs.
The hard-working team at the charity's two rehoming centres, in Birmingham and Wolverhampton, have continued providing vital daily care throughout the coronavirus lockdown and worked quickly and innovatively to introduce new virtual rehoming methods, as soon as it was safe to do so, to continue to match dogs with new owners.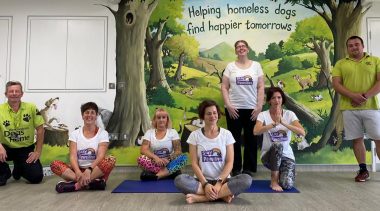 The centres re-opened to the public in July and are now operating an appointment-only service for people wanting to find new family friends.
"Lockdown has created many challenges for our organisation," said Giles Webber, Birmingham Dogs Home's Chief Executive.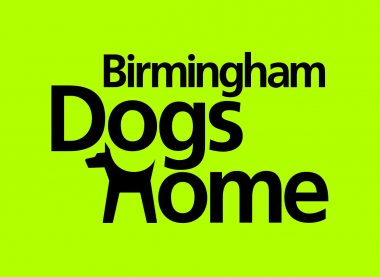 "Being closed to visitors for over three months has had many implications for us," he explained. "We have not been able to rehome dogs while we continued to receive strays from local authorities, which put our canine carer teams under increased pressure with more dogs to care for each day as well as having financial implications for the charity as a whole.
"I am very proud of the way our team has pulled together during these testing times. Our 'Pawsitivity' campaign creates a fun opportunity for us all to celebrate coming through this difficult period together and is a way to keep our dogs in the minds of our supporters."
As one of the region's oldest and most loved charities, Birmingham Dogs Home has been at the forefront of animal welfare for the Midlands for over 125 years. With a mission to Rescue, Reunite and Rehome, the charity works with 9 local authorities, rehabilitating and caring for over 2,500 of the region's most deserving dogs every year and finding them new loving homes.
Head to the charity's Facebook page: www.facebook.com/BirminghamDogsHome to get involved.
Donations can be made on the charity's website: www.birminghamdogshome.org.uk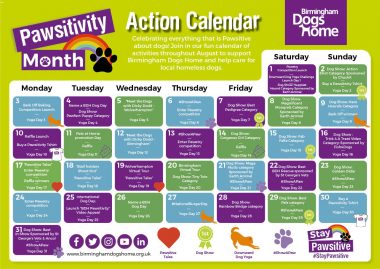 #ShowAPaw
#StayPawsitive
#BirminghamDogsHome #Birmingham #WestMidlands #DogsHome #Dogs #RescueDog #RescueDogs #PleaseSupport