A message from the seven West Midlands metropolitan council leaders:
Council leaders today urged people and businesses across the West Midlands to keep following public health advice to reduce the threat of further COVID-19 lockdowns across the region, insisting: "We can't afford to drop our guard now."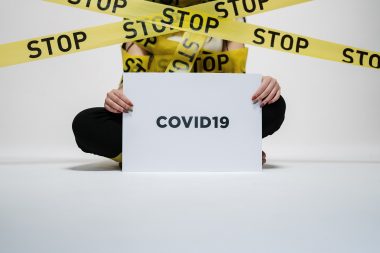 At 13.8 per 100,000 population, the number of cases for the seven metropolitan authorities climbed slightly in the seven days up to and including 6 August, but still continues to be significantly lower than rates in the worst hit parts of the country.
The leaders of Solihull, Birmingham, Coventry, Sandwell, Dudley, Walsall and Wolverhampton councils met to discuss the regional picture and stressed the need for continued vigilance to reduce the risks of a further significant spike.
In particular, they urged businesses to contact Public Health England as soon as a case is identified – either confirmed or suspected – in a staff or customer.
And, looking ahead to next month when thousands of university students will be returning to study across the region, the seven council leaders said that social distancing will be key to preventing campus outbreaks.
They also stressed the importance of continuing to follow national guidance regarding social contact and events.
It remains the case that you should not:
Socialise indoors in groups of more than two households (anyone in your support bubble counts as one household) – this includes when dining out or going to the pub.
Socialise outdoors in a group of more than six people from different households; gatherings larger than six should only take place if everyone is from exclusively from two households or support bubbles.
Interact socially with anyone outside the group you are attending a place with, even if you see other people you know, for example, in a restaurant, community centre or place of worship.
Hold or attend celebrations (such as parties) where it is difficult to maintain social distancing and avoid close social interaction – even if they are organised by businesses and venues that are taking steps to follow COVID-19 Secure guidelines.
Stay overnight away from your home with members of more than one other household (your support bubble counts as one household).
It is against the law for gatherings of more than 30 people to take place in private homes (including gardens and other outdoor spaces). Businesses and venues following COVID-19 Secure guidelines can host larger groups provided they comply with the law
If attending a place or event that is following COVID-19 Secure guidelines, you should take care to limit your interactions with anyone outside of your group and you should continue to maintain social distancing from those that you do not live with.
Councillor Ian Courts, Leader of Solihull Council says: "Now is not the time to be complacent.  If the recent outbreak in New Zealand tells us anything it is that Covid-19 is likely to be with us for some time to come.
"I am very, very concerned that a serious spike could really set us back to square one and further damage our economy. This is why we must remember to follow the guidance to help keep levels of infection down. In Solihull, our watch words need to be – social distancing, hand hygiene, face coverings and testing.
"We will continue to work with local businesses to make sure they are staying Covid-19 safe, protecting their customers and staff by following national guidance.  51% of people saying that they will avoid shopping if they are not confident that they will be safe. We know from the great work we have done with our town centre retailers that safety sells and people are more likely to return if the right measures are in place.  It makes good business sense to get this right.
"We also know that business may get cases but – as we have seen locally – where they take prompt action and get help the number of cases can be kept low and disruption to business minimised.
"I encourage everyone to please keep social distancing, wash hands frequently, wear face coverings in enclosed spaces and at the first sign of Covid-19 get a test! If we all follow these simple routines we stand a chance of controlling the virus in Solihull and the West Midlands."