The producers of The Roy Orbison Story are proud to present The Class of 55 in ' Great Balls of Fire.' – the show features the hits of rock and roll legend 'Jerry Lee Lewis.'
With a special guest Spencer Jordan as Buddy Holly  & show producer 'Barry Steele', The Class of 55 will be 'Ripping' through the great rock and roll songbook.
From the raw sound of the young man known as 'The Killer'  to the more sophisticated songs of the '90s, this carousel of tunes from the past is sure to get you dancing in your seats with songs from the last century.
If you love Rock and Roll, you are going to love 'Great Balls of Fire'
With Big Screen Projection and narration.
When: Thursday 10th February 2022
Where: The Core Theatre, Solihull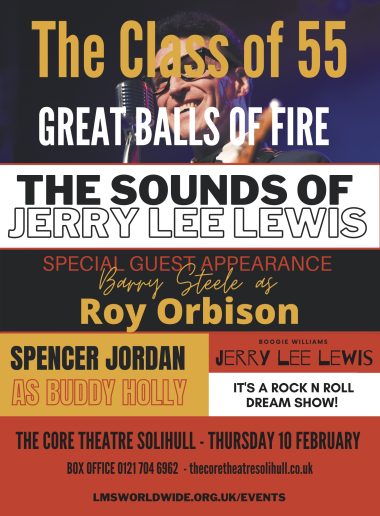 This post is part sponsored by IMSWorldwide. Click here for more information.