The MAD Museum and MAD Factory do what they say on the tin! Based in the centre of Stratford upon Avon, this quirky museum and shop display interactive pieces of mechanical art, in particular; kinetic art and automata.
"MAD" stands for Mechanical Art and Design.
If you're not quite sure what mechanical art is all about, think of the machines and gizmos used in Wallace and Gromit, Scrapheap Challenge and Chitty Chitty Bang Bang.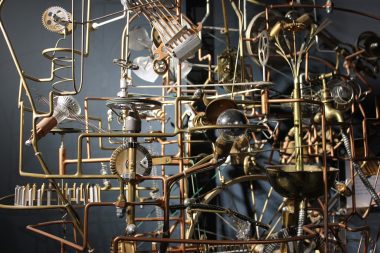 In a nutshell, mechanical art is usually beautifully crafted, moving sculptures either made to have an exaggerated purpose or made simply for the fun of it.
Their MAD shop on Henley Street in Stratford also has a fantastic collection of unique stocking filler gifts for Christmas and so much more. Museum admission not necessary!
---
---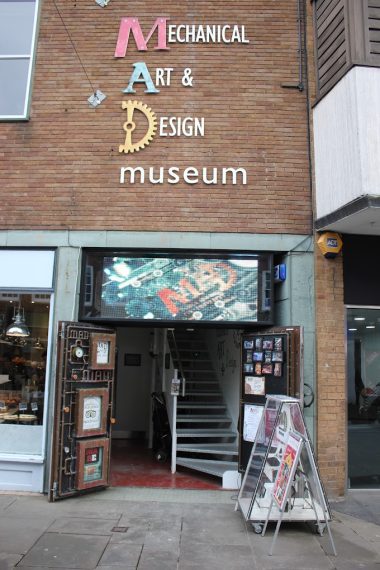 YOU'LL LOVE the MAD Marble Machine Kits
MAD began producing their range of marble kits in January 2016, using their A0-sized laser cutting machine. The precision of such technology ensures that each cut is absolutely perfect, with no errors- every kit produced is identical to the last down to the finest detail. An example of one of the kits is below…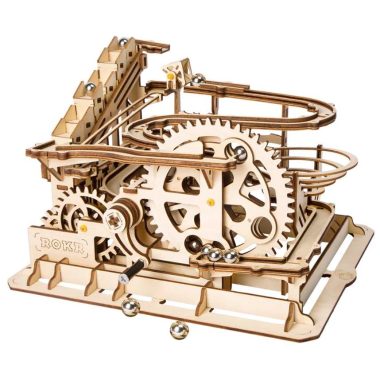 The kits were first sold exclusively in the museum gift shop. They set up a cabinet with working models so that people could see the marble machines in action, they proved to be extremely popular with some even commenting that they were the highlight of the museum!
The kits became so popular with customers, that they struggled to keep up with demand, leading them to invest in a second laser cutting machine. They also had to employ a dedicated full-time member of staff to manufacture the kits.
In late 2016 they launched their online shop "MAD Factory" so that they could sell their kits to a wider audience. As well as their own marble machines, now and again they also add certain products from selected manufacturers who meet their own high standards of excellence.
They are busy coming up with new designs and products all the time. Check out their latest creations on their MAD factory facebook page as well as at www.themadmuseum.co.uk/mad-kits.
For all order enquiries email them on [email protected] or call them on 01789 269356.
VISIT the MAD Museum and MAD Factory at 4-5 Henley Street, Stratford-upon-Avon, CV37 6PT