Family-owned, Pet Retailer of the Year Just for Pets are making changes at their Maypole store (next to Aldi and Greggs).
The store on Alcester Road South will remain open with a new look expected to be complete on November 4.
A range of new products including a larger selection of natural treats, raw foods, harnesses, beds and toys will also be introduced to the store.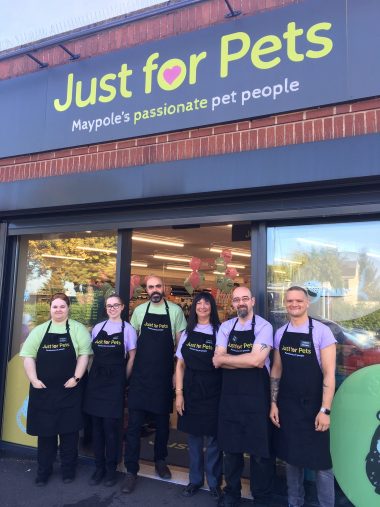 Mike Barfoot Store Manager said "We're so happy to be receiving a refit we'll be able to offer customers so much more in store.

"The team are always receiving additional training and this and the new products will allow us to give customer the very best and latest advice for their pets"
Here's 5 of the latest brands in store
1) Cocopup– Matching accessories in the cutest patterns for you and your pup! Cocopups trend-led, Instagrammable designs offer style and comfort for your pet.
---
---
2) Scruffs – With matching designs for bowls, beds and more Scruffs is sure to suit your home with bowls for flat faced breeds, those with long ears or a non tip bowl for those that make a mess there's something for every pet.
3) Nobbly's Peanut Butter Treats – Available as a gift for points on the Just for Perks loyalty card these dental treats are a huge hit with all dogs from only 49p.
4) Twiggy Tags– For every adventure whether it's a mountain hikes, a trip to the beach or a bite to eat at a local café Twiggy Tags offers the perfect blend of comfort and fashion for you and your pet.
5) Hurtta – A long time favourite in store Hurtta is always adding new products to their tried and tested collection, whatever the season Hurtta is designed in Finland and made to last.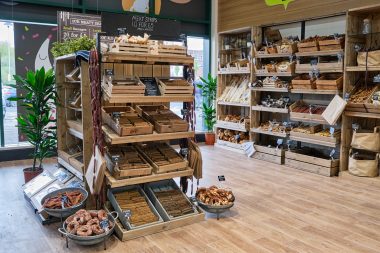 Pets are always welcome in store with free weighing scales, nutritional talks, force-free harness fitting, samples and lots of fuss available.
This is a submitted article.